As a college student living in Eugene Ore., I am bombarded with messages reminding me that every health and beauty product I own is giving me cancer and is polluting the environment. As a result I have unwillingly starting reading the ingredient information on anything I pick up at the market. I don't know what I am looking for when I read the back label, but I figure I should get points for trying. I flunked out of high school chemistry and I haven't been back to make amends. So as long as the product doesn't say "may cause death or cancer" I figure I am in the clear.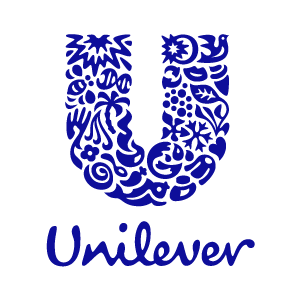 In my quest to read labels I found that almost everything I own has a 'U' symbol on it. I decided to look up and found the Unilever brand just as they were kicking off their "project sunlight".
Project Sunlight is a sustainable living plan that adds onto what people are doing on an individual level. It covers a multitude of CSR programs like sustainable living, hunger, clean water and education- but it is operating on a global level.
The saying "children are the future" has been around for decades. Unilever took this old idea and made it new by adding faces of children and families around the globe to drive home the fact that we all live on the same planet. Their research found "Some 9 out of 10 parents say children's natural optimism inspires them to make the world a better place while 7 out of 10 say they want to live in a greener way for their children's future". This means the fundamental force behind this campaign is to make today brighter for our children tomorrow. Unilever is partnering with existing organizations; Save the Children, UNICEF and the World Food Programme to help bring "sunlight" to children around the world.
Let me take a the rest of this post to talk about how Unilever is promoting Project Sunlight through traditional (and new) public relations channels.
Facebook
In every PR class we always talk about developing original, sharable content. Unilever has knocked this ball out of the park. First the high-quality photos using sunlight as the overarching subject matter are breathtaking. Evey image has "project Sunlight" and the Unilever company logo, so when people share the photo or download it the source doesn't get lost. Also the photos are the right size for the Facebook timeline feature, meaning photos in posts aren't larger than 403 x 403 pixels square. Larger photos will be moved the the center of the page and allow empty space on either side. The Unilever posts are utilize one hastag,  #BrightFuture, and a link to a page or article about what they are doing with project Sunlight.
Twitter
Unilever utilizes hastag's, shortened links, images and retweets to keep connected with thier followers. Whenever a big event is happening they have someone Tweeting live. Unilever uses Twitter to tweet out relevant news articles that don't directly involve them, but are about sustainable living.
YouTube
Few businesses take the time to pay for a YouTube account. I encourage readers to take a look at how a well this page has been assembled.
Overall project Sunlight is a brilliant demonstration of corporate social responsibility and the public relations tactics they are using to disseminated their campaign is something I look forward to watching over the next year.